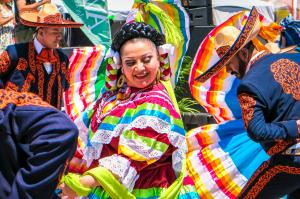 The photos have been taken, the judges have judged, and now the winners are in. "Through the Lens: Dallas Arts District," a photography fundraiser organized by the Hall Group and the Dallas Arts District, gives the thumbs up to 91 photographs from 56 photographers, all of which will make their way into posterity, or at the very least, a nifty hard-bound coffee table book.

A jury of seven people selected 91 photographs out of 1,050 that were submitted. The selected photographs, taken by 56 photographers of all skill levels, will be included in a hardbound coffee table book that will be sold throughout the Dallas Arts District. All gross proceeds go to the Dallas Arts District Foundation, which provides grants to emerging arts organizations to program in the Dallas Arts District.

Select photographs will also be considered for display in guest rooms and other locations throughout the Hall Arts Hotel, currently under construction.

The 56 selected photographers...